People share the cunning ways they have been duped by their pets
Some people have been left hundreds of pounds out of pocket because of their clever animal friends
Pets can be our best friends, but they can also be a lot of hard work.
Twitter user Neva commemorated the anniversary of being pranked by her puppy this week. Writing on the social media site, Neva said Thursday had marked one year since she had paid a lot of money to find out her dog was faking an illness for favours.
Today marks a year since I paid nearly £200 to be told my dog was faking struggling to breathe in order to be carried. pic.twitter.com/rGfBKz6FKF

— Neva (@vnevah) September 6, 2018
Neva reassured her followers her dog is now fine – if picky about her cooking with garlic – but other people shared similar experiences with their pets.
Plenty of picky eaters have gone on hunger strike 
"Oh christ I feel you. £120 in blood work to find out our mysteriously shrinking cat was on a hunger strike because he didn't like the food!" – Danielle Bryers
"$150 to find out he was on a hunger strike because I bought the wrong brand of hay or as his vet called it 'acute divaitis'" – Laura Langer
"My dog did the same thing! refused to eat a new brand of dog food for a month, lost 5 pounds, subsisted on snacks and bones and finally I gave in and bought him the original dog food and he was happy as a clam." – LT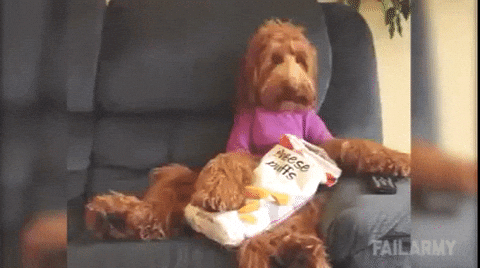 Pets wanting an easy ride to the pub
"I had a Westie that feigned a leg injury at the top of Kinder Scout, carried him down in my rucksack got near the pub, then decided he was fine and helped me with my pub lunch." – Chris
"Brian faked leg injury once to get carried to the pub. Silly dog forgot about said injury when we got there and there was a puppy to play with." – Charlotte Hember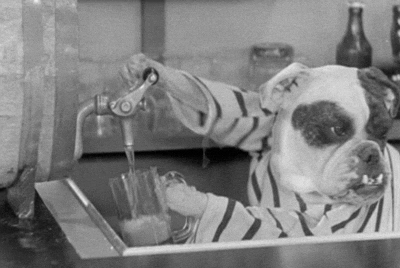 Injuries are an easy route to treats and sympathy 
document.addEventListener('DOMContentLoaded', function() {
if (!document.querySelectorAll('.widget.video.vms').length) {
var s = document.createElement('script');
s.type = 'text/javascript';
s.async = true;
s.src = 'https://independent.mainroll.com/a/independent_floating_outstream.js?dfp_adunit_l1=InArticleVideo&dfp_adunit_l2=World_News&dfp_adunit_l3=And_Finally&dart_articleId=36025659&dart_art_ID=36025659&dart_kw=%5B%22football%22%2C%22Premier%20League%22%2C%22sticker%20book%22%2C%22stickers%22%2C%22Tales%22%2C%22of%22%2C%22Premier%22%2C%22League%22%2C%22sticker%22%2C%22collection%22%2C%22from%22%2C%22two%22%2C%22people%22%2C%22who%22%2C%22completed%22%2C%221990s%22%2C%22albums%22%5D&section=worldnews_andfinally';
document.getElementById('bb-outstream-37199872').parentElement.appendChild(s);
}
});
#bb-iawr-inarticle- { clear: both; margin: 0 0 15px; }
"We worried about how long it took for our dog's leg to heal, until mum noticed he had started holding up the wrong leg for sympathy and treats." – Maz
"My dog twisted his ankle and pretended to be sick to the point where we said our goodbyes, and the vet said that instead of dying he was attention seeking because he knew we would fuss him if we thought he was ill." – Liberty Smith 
"This guy faked a sprained paw. I stayed up all night soothing him. Took him to the vet in the AM and by the time we got there, he was so distracted that he apparently forgot all about it." – Gibson Patterson
"My dog faked a broken leg while my mum was babysitting him because he thought we'd come home from vacation early." – KMG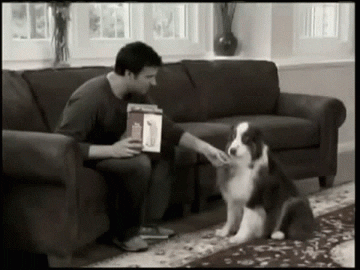 Sometimes your pets have just had a rough day 
"Dashed to emergency vet late one night thinking cat had been hit by car as limping badly & looking v sad. Once at vets he jumped lithely off table & strolled around happily purring, no limp in sight. Cost us £200 to be told he'd been fighting." – Les
"Mine had a tooth pulled, wouldn't drink water from his bowl, so letting it drip off my fingers to wet his mouth, this went on several hours till caught him drinking from his bowl." – Marie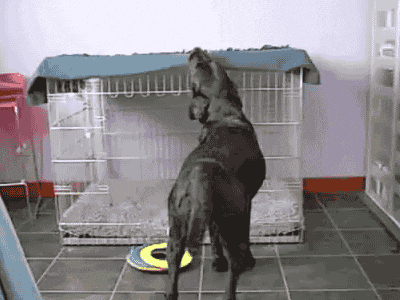 Press Association
!function(d,s,id){var js,fjs=d.getElementsByTagName(s)[0],p=/^http:/.test(d.location)?'http':'https';if(!d.getElementById(id)){js=d.createElement(s);js.id=id;js.src=p+'://platform.twitter.com/widgets.js';fjs.parentNode.insertBefore(js,fjs);}}(document, 'script', 'twitter-wjs');
(function() {
var zergnet = document.createElement('script');
zergnet.type = 'text/javascript'; zergnet.async = true;
zergnet.src = (document.location.protocol == "https:" ? "https:" : "http:") + '//www.zergnet.com/zerg.js?id=46430';
var znscr = document.getElementsByTagName('script')[0];
znscr.parentNode.insertBefore(zergnet, znscr);
})();